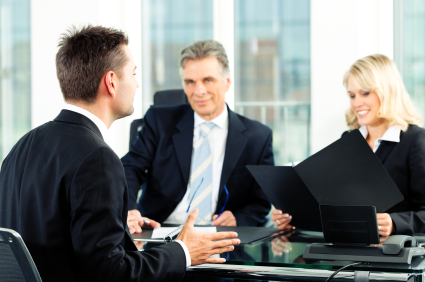 Client Services
Recruiting Specialists, an executive recruiting search firm specializing in retail and hospitality, has been putting quality candidates and companies together since 1982.
We use a customized, systematic approach to recruitment to ensure that each of your specifications is met and all necessary steps are taken to secure the ideal candidate to meet your needs.
We also follow a strict code of ethics. All clients and candidates are treated with the utmost respect, integrity and honesty. We honor the confidentiality of our clients and candidates, and we never recruit from client companies.
Our objective is to become your trusted business partner – a source you can rely on for excellence in recruitment and search services. Our services are entirely risk-free. We work on a contingency basis, so you only pay if you hire one of the candidates we propose to you.  Count on us with confidence as your retail executive recruiting firm.
---
OUR PROCESS...
1

Consultation

We begin each search with a personal consultation to discuss your objectives and goals, so we understand what you're looking for and what qualities are most important to you. We also review your expectations and specifications for an ideal candidate.
2

Strategic Plan

We then design a specific, targeted plan for each search assignment, which includes identifying companies with desirable candidates – those who may possess the necessary skills and talents you seek.
3

Source and Contact

Our team of experienced recruitment professionals uses a variety of resources to identify and contact potential candidates, directly and confidentially. Each potential candidate is carefully screened to determine whether his or her skills and culture would match your needs.
4

Presentation

We identify the candidates who appear to be best suited to meet your needs – those with demonstrated track records of performance and achievement, who are ready for a career change.
5

Negotiation

When you're ready to make an offer, we will serve as a liaison to clarify issues such as compensation and benefits, including potential relocation.
6

Acceptance

We provide advice and support to potential candidates, to help ensure the acceptance of offers – and rejection of counter-offers. We also remain in contact with our clients and candidates after an offer has been accepted, to help ensure a smooth and successful transition.
---
Request Services
Your company needs top talent to compete in today's economy. Recruiting Specialists can help. We deliver exceptional candidates who bring genuine value to your business. Let's get started! Please fill out the form below or contact us at 781-329-5850.
---
What our clients have said about us...
Recruiting Specialists is what professional networking is all about. Cindy works tirelessly at maintaining solid relationships within the business community and is very involved in so many charitable causes...
- Paul H.
Cindy is the consummate professional with a great knowledge, passion, and commitment to her clients and the business she has worked within for many years now. If you are in the need for a great recruiting company in the retail field, you'd be crazy NOT to hire Cindy and the team at Recruiting Specialists.
- Brian L.
Recruiting Specialists is one of the select recruiters that effectively partners with clients. They not only provide top service but maintain a high level of ethics and credibility...
- Steve P.
I have considered Cindy and the staff of Recruiting Specialists as business partners and confidantes. I could share concerns over staffing needs, pay grades and other issues knowing I would get honest input that would help me to better manage my business.
- John B.
"...my compliments on the quality of candidates and the ability to act fast and execute!"
- Jim T.
Cindy is an amazing professional and is very attentive to her clients. She's committed and follows through to the end result. I would recommend her to anyone that wants high quality talent to fulfill the needs of their business..."
- Tonya B.